New Member
posted
last updated

‎April 02, 2021

1:26 PM
Do i enter under working dues box 14 on my t4? on the union and professional membership fees page
1 Reply
Level 2
‎January 11, 2022
7:52 PM
Do i enter under working dues box 14 on my t4? on the union and professional membership fees page
You will enter your union dues when you enter your T4 information. Please go to the Find icon at the top right of the screen in your return. Then see the image below and follow the numbered steps.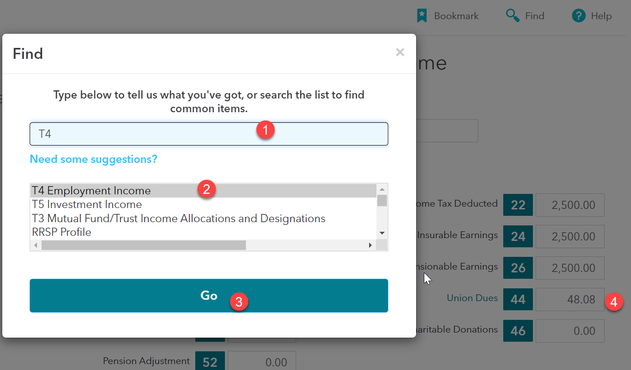 The the union and professional membership fees page is only used if your union dues are not indicated on your T4.
If you require further assistance please contact our phone support team or contact us directly on Facebook or Twitter.