The quickest way to jump to different sections of your tax return to enter slips and other tax information is by using the Search tool.
Sign in to your TurboTax Free return for tax year 2015 or 2016.
Locate the return you'd like to work on and select the corresponding Continue option.
Select the Your Taxes section.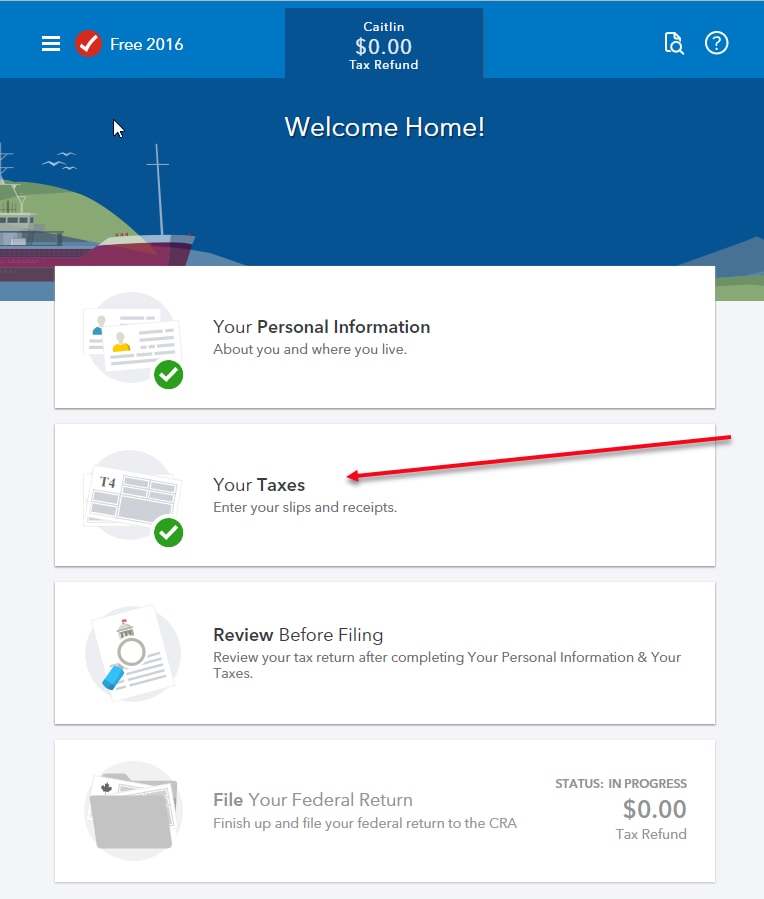 In the field that says Tell us what you've got, type in a keyword related to what you're looking for. For example, it could be the name of the slip, form or tax credit you'd like to add to your return.
The search is smart, so typing something like 'work' or 'children' will bring up the forms related to the word you typed. In this example, I typed 'children' as part of my search for the part where I can enter my dependants. Alternatively, you can scroll through the entire list to find the step you're looking for.
From the list that appears, select the item you're looking for. TurboTax will take you directly to that page so that you can complete that step.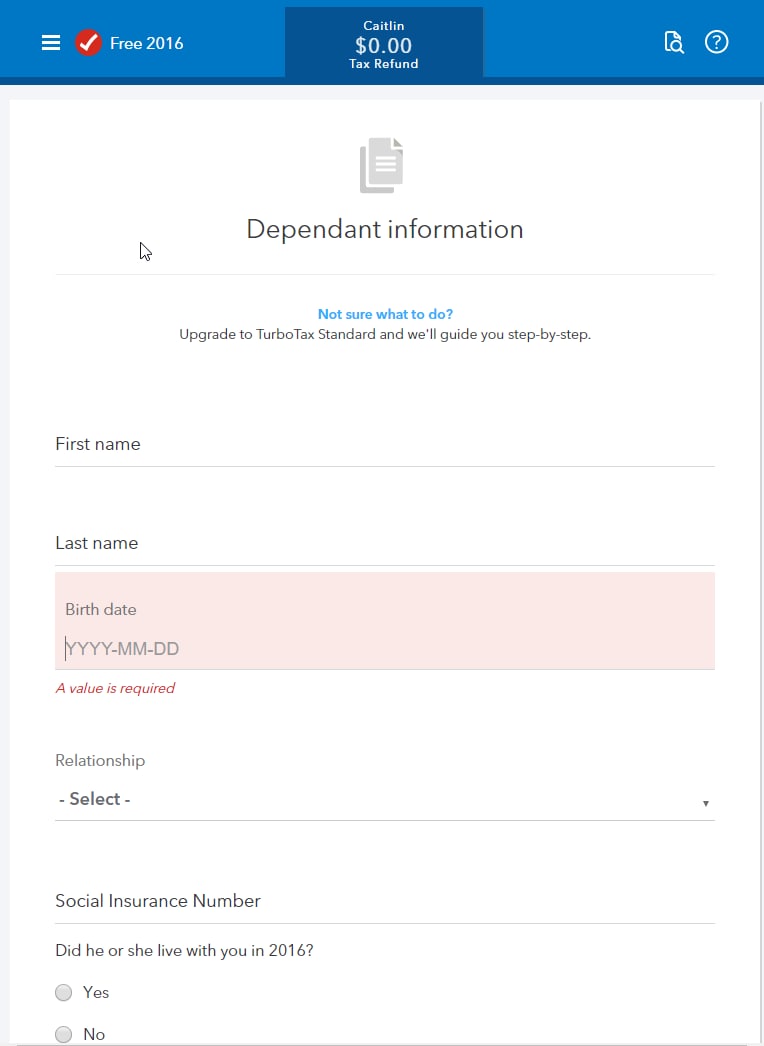 When you have completed that step, select the Next button and TurboTax Free will take you back to the Your Taxes section so you can continue filing your return. The section you just completed will now show in your list.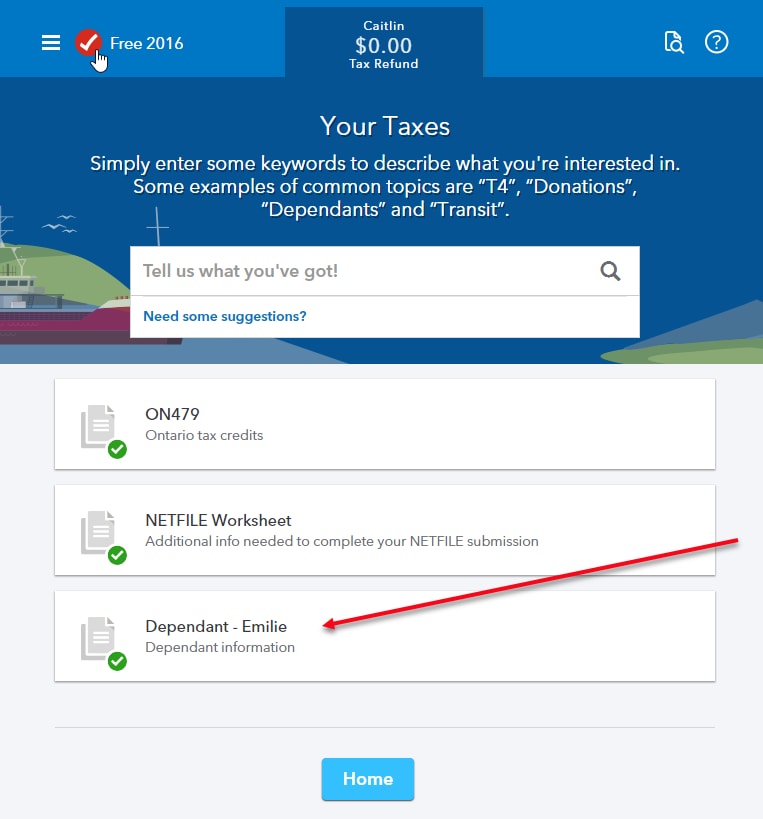 Repeat steps 4 to 6 until you've added all your tax information, including when you have multiple slips of the same type.
If you need to make changes to any of the slips, forms or credits you've added to your return, visit the Your Taxes section, select the form you wish to update and TurboTax will open it.
Related Information