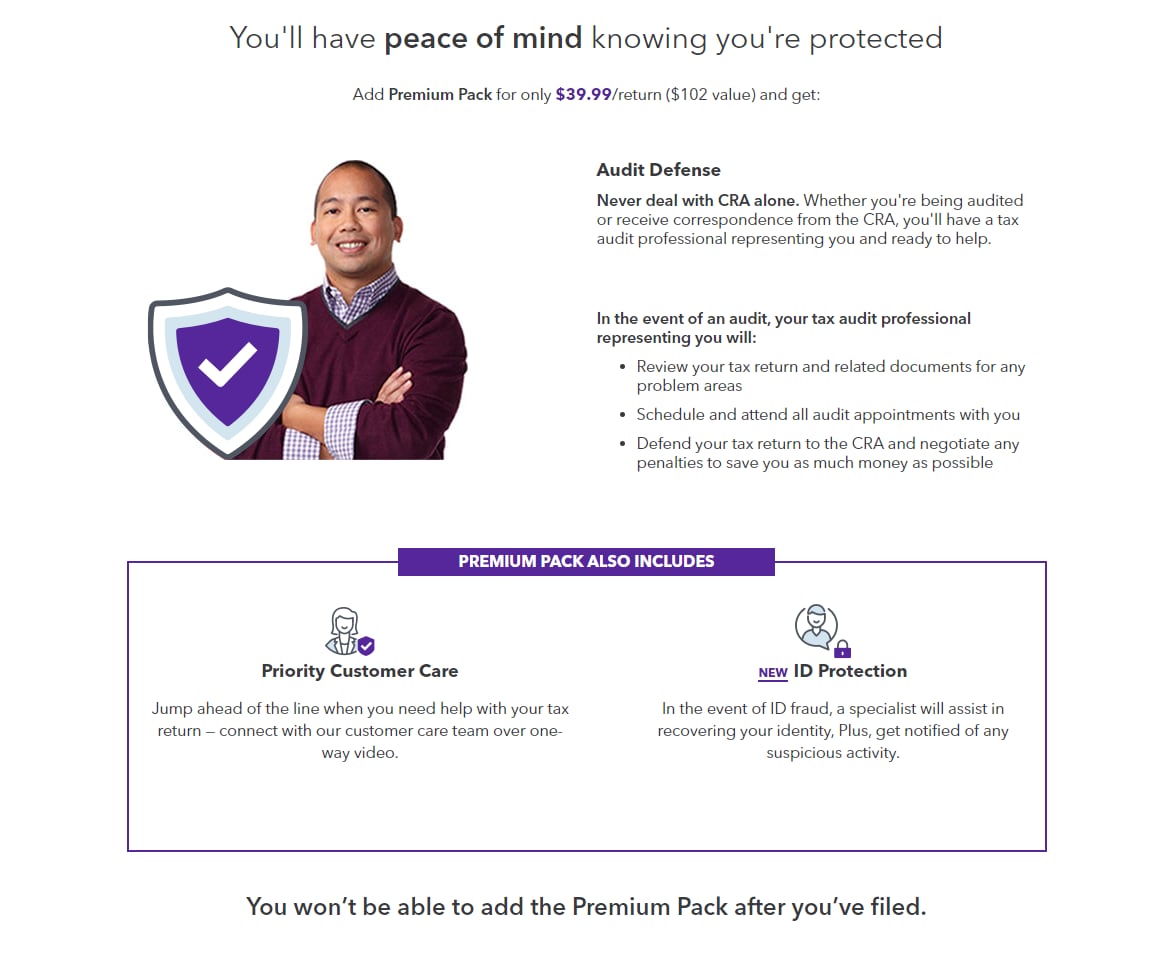 This feature is available EXCLUSIVELY as part of the Premium Pack, for tax years 2018 (if you have not filed yet), and 2019, and cannot be purchased as a stand-alone service.
You can learn more about Audit Defence here.
Related information:
How do I sign up for the Premium Pack in the online edition of TurboTax?
How do I sign up for Audit Defence?
How do I get help if my tax return is being audited by the CRA?