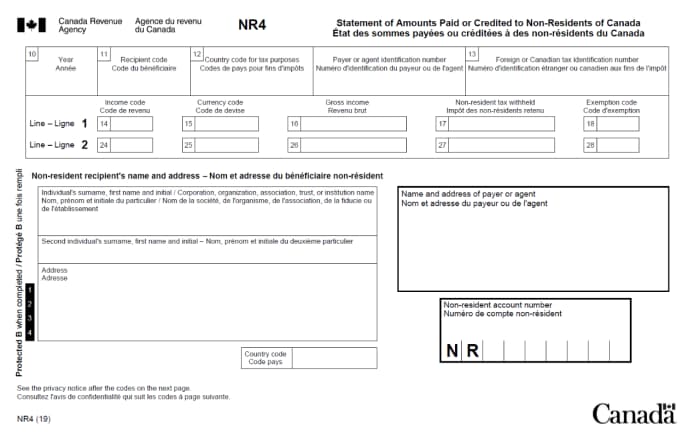 An NR4 slip is issued by residents of Canada (and in some cases by nonresidents) who have paid certain amounts to a Canadian nonresident. The slip issuer must withhold tax from the payment to the nonresident and remit it to the government.
All eligible NR4 income types can be found on the back of the NR4 slip. The type of income specific to an individual NR4 slip is in box 14 (on the front of the NR4 itself).
As with most tax slips, the NR4 shows the amount of income received and tax withheld. You'll need to enter the total of your income amounts from all your NR4s received for the year into the Statement of World Income in TurboTax.
Find out more about issuing NR4 slips.
Related information
Who is considered a non-resident of Canada?
What are the Canadian tax obligations and entitlements for non-residents?