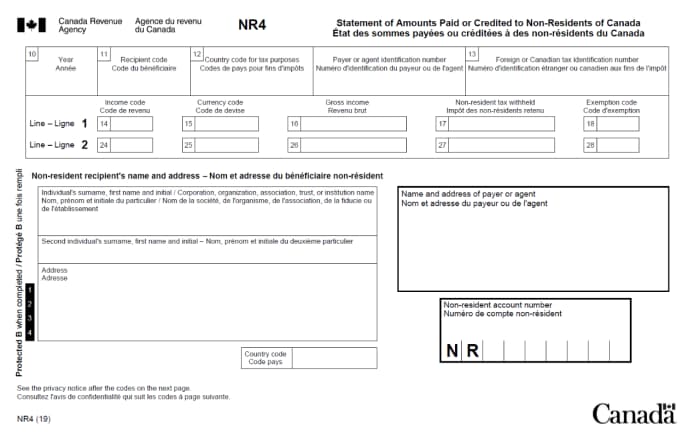 An NR-4 slip is issued by residents of Canada (and in some cases by non-residents), who have paid certain amounts to a Canadian non-resident. The issuer of the slip is required to withhold tax from the payment to the non-resident, and to remit it to the Government. All eligible NR-4 income types can be found on the back of the NR-4 slip, and the type of income specific to an individual NR-4 slip is found in box 14 (on the front of the NR-4 itself).

As with most tax slips, the NR-4 shows the amount of income received, and the amount of tax withheld. The total of your income amounts from all of your NR-4s received for the year may will then need to be entered into the Statement of World Income in TurboTax.
More information about issuing NR-4 slips can be found here.
Related information:
Who is considered a non-resident of Canada?
What are the Canadian tax obligations and entitlements for non-residents?