ReFILE is a Canada Revenue Agency (CRA) service that enables you to electronically submit changes to a tax return that you filed previously using NETFILE. In TurboTax, the ReFILE service is available for the current tax year (2019) and the last tax year (2018). Note that for tax year 2018, there's a $5 service fee.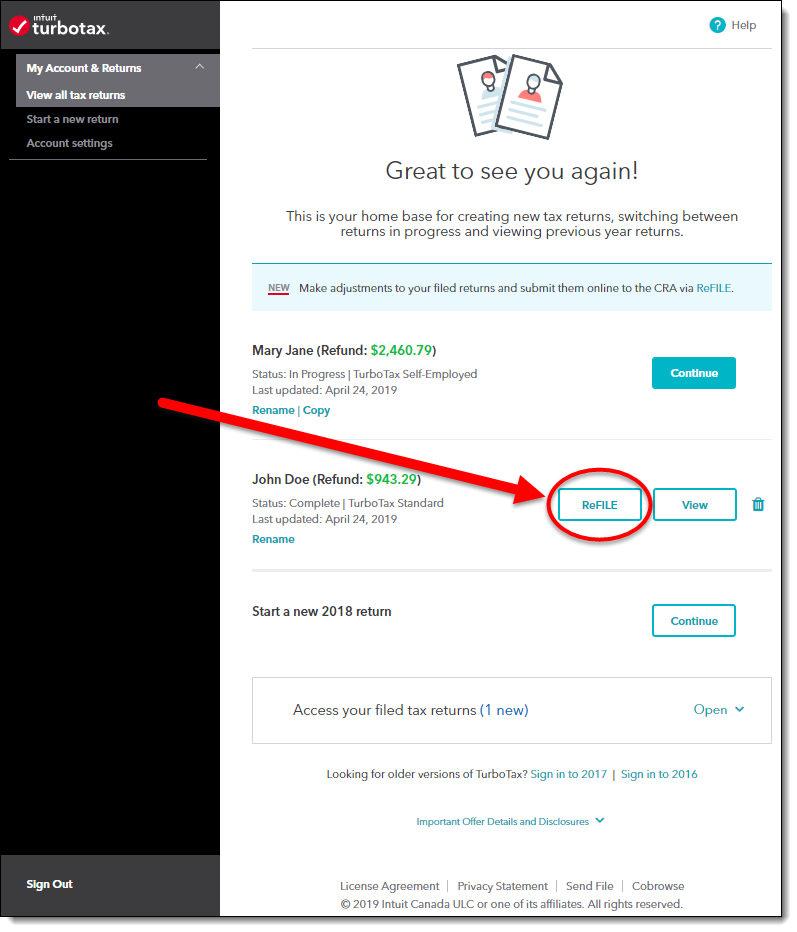 We guide you through the steps necessary to make changes to your previously filed tax return and submit using ReFILE.
Restrictions: You can use ReFILE to submit only certain types of changes to your tax return. For more details, visit CRA's page on conditions and exclusions for using ReFILE.
Note: TurboTax does not have ReFILE services available for residents of Québec.
Related information: