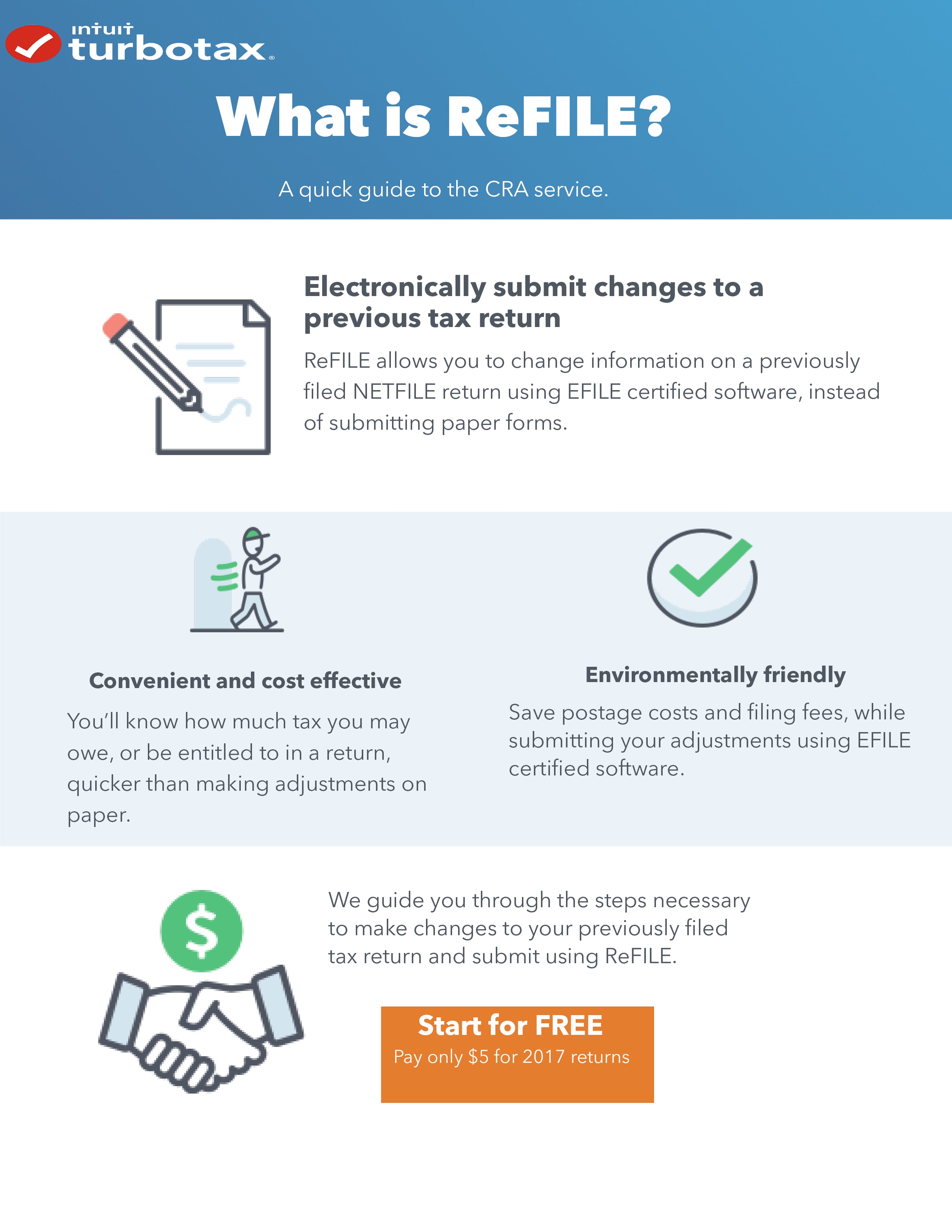 Instead of submitting paper forms, make any changes to a previously filed tax electronically using ReFILE.
Restrictions: You can only use ReFILE to submit certain types of changes to your tax return. For more details, visit CRA's page on conditions and exclusions for using ReFILE.
Note: TurboTax does not have ReFILE services available for residents of Québec.
Related information
I have filed my tax return. Can I still make changes?