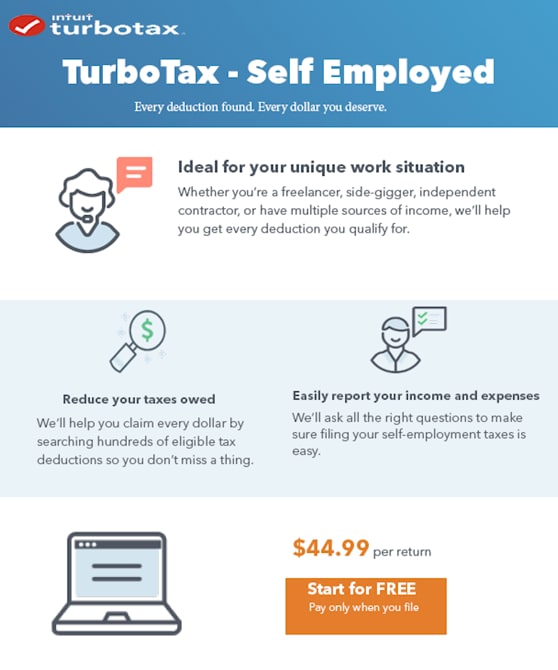 We've improved the step-by-step guidance of TurboTax Self-Employed to help you maximize your self-employment return with ease. Income from self-employment—such as income you earned as an independent contractor, business owner, freelancer, consultant, or sole proprietor—are all covered by TurboTax Self-Employed.
Select the graphic above to get started!
*Note: Our CD/Download edition of TurboTax Home & Business for tax year 2017 and prior years is still called TurboTax Home & Business edition.
Related information:
Why is TurboTax telling me I'm self-employed?
Which TurboTax product should I use if I'm self-employed?