In the TurboTax Online Edition, how can I access the Auto-fill my return service from the Canada Revenue Agency?
As you move through the EasyStep® Interview in TurboTax and complete the "What happened for you…" questions in the Income section, you will land on a page labelled, "Let's get a jump-start by downloading your tax info into your return."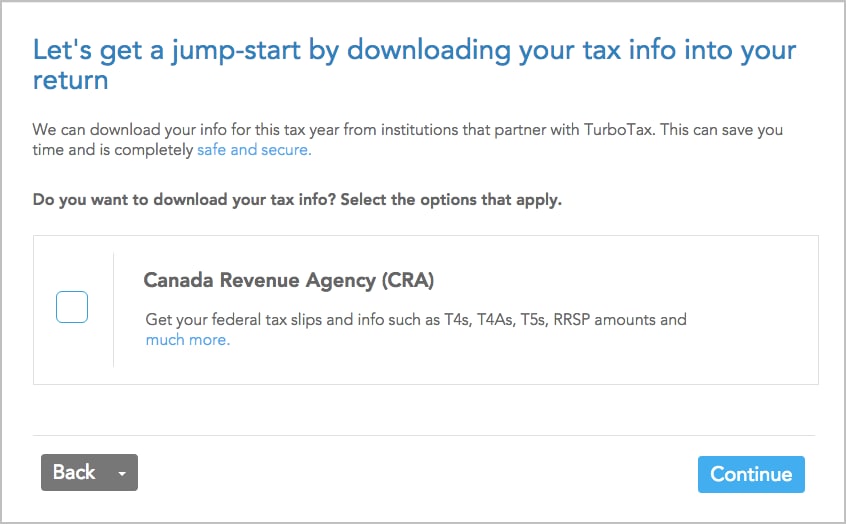 Check the box and click Continue to log in to your CRA My Account and begin the Auto-fill process.

If you missed this page during the EasyStep interview , you can access it by going to the Income menu and selecting Import Hub.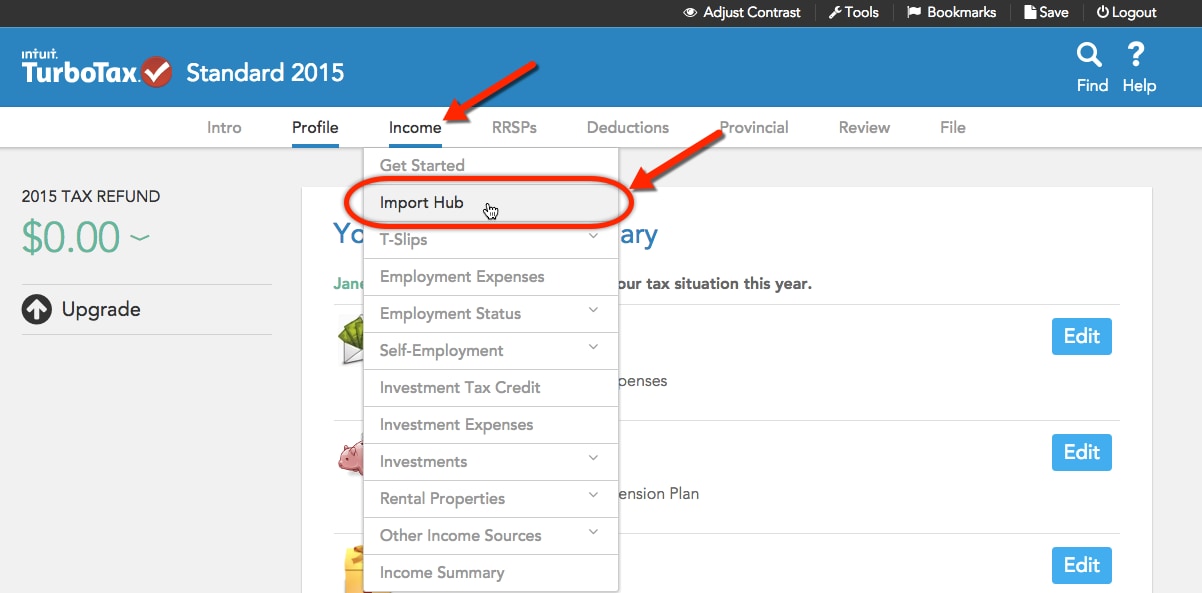 Auto-fill My Return
Click the links below to learn more about the Auto-fill My Return service from the Canada Revenue Agency:
HOW25761
Why do you want to report this?