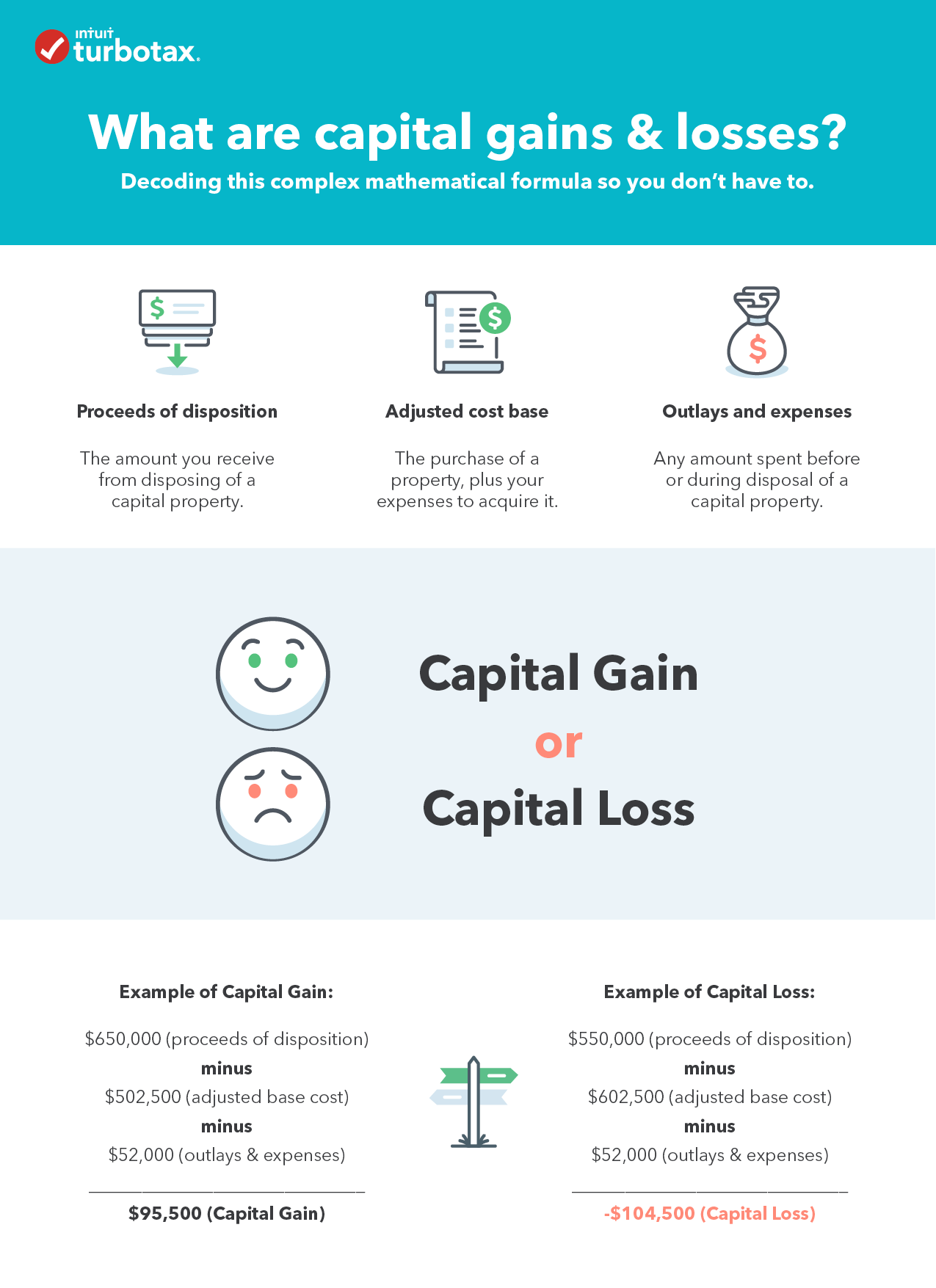 Though it can sometimes seem difficult to calculate capital gains and losses, the definition itself is actually quite simple to understand. A capital gain or loss is defined as the difference between the buying price of an asset and its eventual disposal price.
As shown above, your proceeds of disposition minus the adjusted base cost minus any outlays and expenses can result in a capital gain or loss.
With a number of factors going into the calculation of a capital gain or loss, it's important to understand some common terminology:
Related information
Where do I report capital gains or losses in the online edition of TurboTax?
How do I split capital gains between spousal returns?
What do I do if there aren't enough lines to enter all my capital gains on Schedule 3?