To delete info from your return, use the Find button from the menu to jump to the applicable spot in TurboTax. If you don't see Find, completed the Intro/Profile steps of your return until the button appears.
For example, here's how you'd delete a T4 slip:
Select Find from the menu
In the Find window, enter T4
Select T4 from the list and then select Go
On the T4 slip Summary step, select Delete next to the slip that you want to delete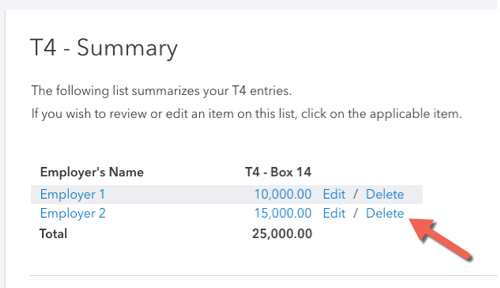 Related information
In TurboTax Online, how do I quickly jump to different sections of my tax return?
How do I delete info I've entered into TurboTax CD/Download?