In this high-tech and digital world, sometimes technology doesn't quite cooperate the way we'd like it to. Some users may experience error messaging, or encounter other obstacles during the process of filing their tax return.
We want you to know that we are aware of these issues, and our teams are working urgently to fix them as quickly as possible. We will also inform you of any problems or errors that we become aware of through third party sites (such as the CRA, Microsoft, etc), and will provide guidance and direction when required.
Please continue to check back for any updates, and refer to the list of known issues below for resolutions and additional information.
CD/Download
There is a current bug in TurboTax CD/Download versions regarding visualizations from the Pension Split Optimizer. Please be aware that the Optimizer IS working, though the column in your return for Net Combined Refund will display all zeroes.
This is being actively worked on by our team(s), and we apologize for any convenience or confusion this may cause.
TurboTax Online
No known issues
Canada Revenue Agency
We have been advised that these error codes may be triggered when calculating CPP/QPP for tax payers who have T4 employment income (less than $3500) and self-employment income.
There is currently no workaround for this issue.
There are no scheduled outages at this time.
Microsoft Windows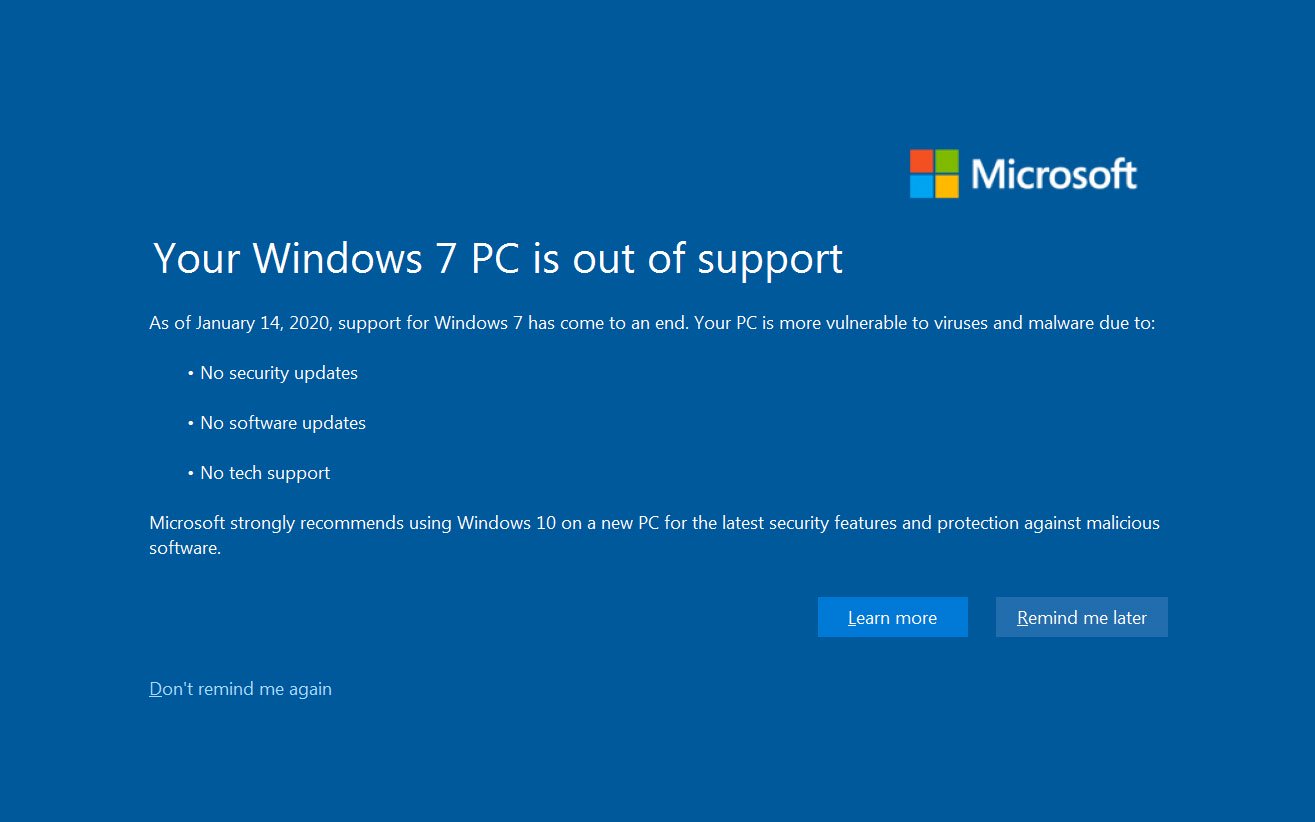 If you're getting this error when using your PC, then you will need to upgrade your Windows software before being able to use TurboTax software. Click on the Learn More button to start this process.
Please note, this is a Windows issue and not a problem with TurboTax software.
TurboTax Live - Assist and Review
Customers who have chosen TurboTax Live Assist and Review (including A&R Self-employed), and are transferring their details from last year, are experiencing an issue with saving data. The issue is being addressed with our development team, and a fix is expected soon.
In the meantime, customers may use the following method as an alternative:
Signed into your account with the same credentials as last year.
Choose the option for Start a new return.
Choose the return you want to transfer data from.
On the screen that follows the transfer, click the option for Check out other products.
Select a different product (anything but Assist and Review).
Complete the Intro and Profile sections, then upgrade to Assist and Review (or Assist and Review - Self-employed).
All services are up to date and functional.