In this high-tech and digital world, sometimes technology doesn't quite cooperate the way we'd like it to. Some users may experience error messaging, or encounter other obstacles during the process of filing their tax return.
We want you to know that we are aware of these issues, and our teams are working urgently to fix them as quickly as possible. We will also inform you of any problems or errors that we become aware of through third party sites (such as the CRA, Microsoft, etc), and will provide guidance and direction when required.
Please continue to check back for any updates, and refer to the list of known issues below for resolutions and additional information.
CD/Download
Due to technical issues, this feature is currently UNAVAILABLE, as of January 17, 2020. Please continue to check back for further updates
There is a current bug in TurboTax CD/Download versions regarding visualizations from the Pension Split Optimizer. Please be aware that the Optimizer IS working, though the column in your return for Net Combined Refund will display all zeroes.
This is being actively worked on by our team(s), and we apologize for any convenience or confusion this may cause.
TurboTax Online
The RRSP calculator is currently experiencing technical issues, and as a result is not able to calculate contributions accurately.
This issue appears to be contained to mobile users (particularly those not connected to a WI-FI network), and using either Chrome or Safari web browsers.
Our teams are actively and urgently working on the issue, and more information will be provided once we have an update.
Customers using Google Pay services on Android devices are getting charged when trying to pay for TTO, but are not receiving purchase confirmation on the screen. Repeating the process results in additional charges.
Our teams are working urgently to fix this issue, and apologize for any inconvenience this may cause. Updates will be provided as information becomes available.
Canada Revenue Agency
The EFILE, NETFILE, ReFILE and Express NOA web services will be unavailable starting at 11:00 p.m., Friday, January 17, 2020 (Eastern Time), and will re-open at 8:30am, Monday, February 24, 2020 (Eastern Time).
Microsoft Windows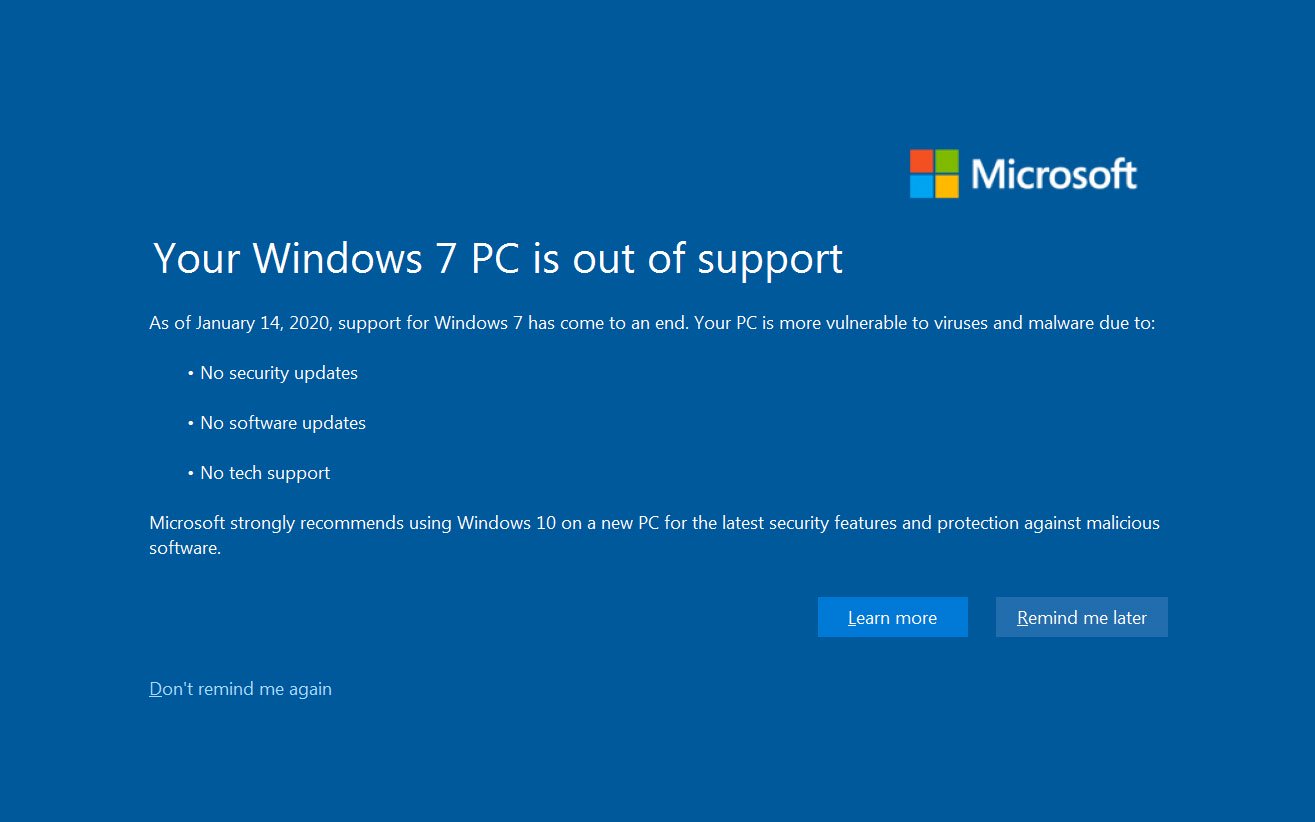 If you're getting this error when using your PC, then you will need to upgrade your Windows software before being able to use TurboTax software. Click on the Learn More button to start this process.
Please note, this is a Windows issue and not a problem with TurboTax software.