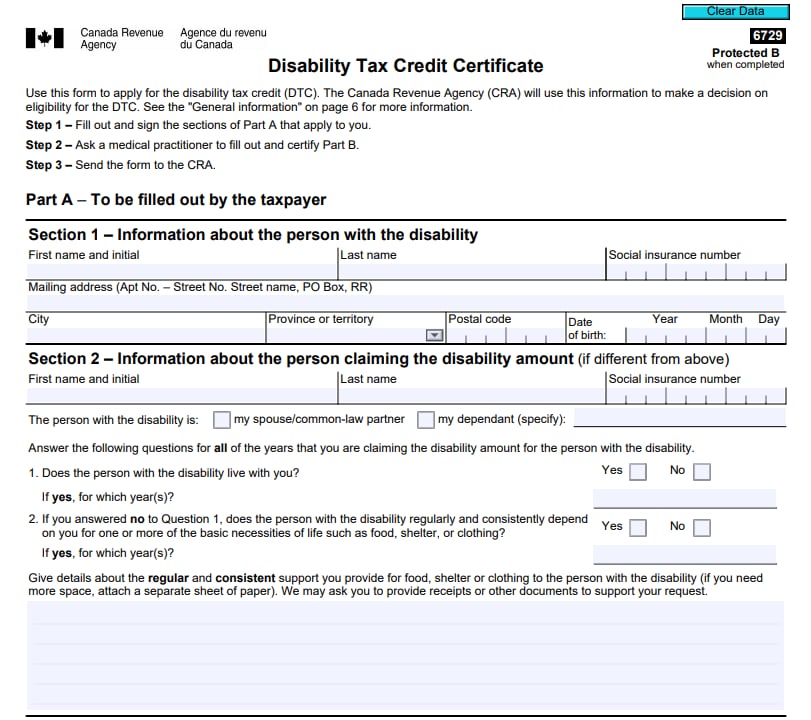 Form T2201 (Disability Tax Credit Certificate), and any other supporting documents, can now be submitted electronically, using the secure "Submit Documents" tool in the My Account or Represent a Client portals.
This new electronic option has been added to allow legal representative(s) or representative(s) with level 2 authorization, to quickly upload and submit the T2201, and/or any supporting documents, while providing confirmation that this information has been received by the CRA.

At the bottom of the "Submit Documents" page, click the "without a case or reference number" hyperlink.
Select the button "Send Form T2201 – Disability Tax Credit application, or send supporting documents".
Follow the steps to attach the file(s).
Related information:
What is the disability tax credit?
How do I claim the disability tax credit?
Is the Disability Tax Credit transferable from a dependant?
How do I claim the disability tax credit transferred from my spouse/partner or dependant?
How do I claim the Disability Tax Credit transferred from my spouse (CD/Download)?