Note: As of tax year 2020, the term "installation key" is no longer being used in TurboTax products. This 16-digit number will now be referred to as "license code" (for CD/download versions of TurboTax), and as "activation code" (for online versions of TurboTax).
Starting tax year 2020, when you purchase TurboTax online edition, all you need to do is sign in to your account (or create a new one) to activate your prepayment code. Here's how to do it:
Go to turbotax.ca/activate; this is what you'll see: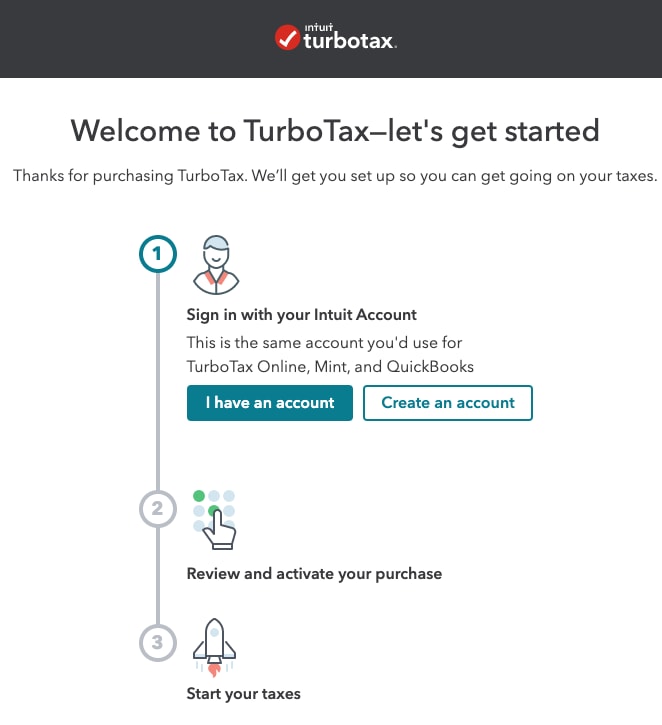 Click on I have an account to sign in to your Intuit account (this is the same account you'd use for TurboTax online, Mint and QuickBooks) or Create an account to create a new account: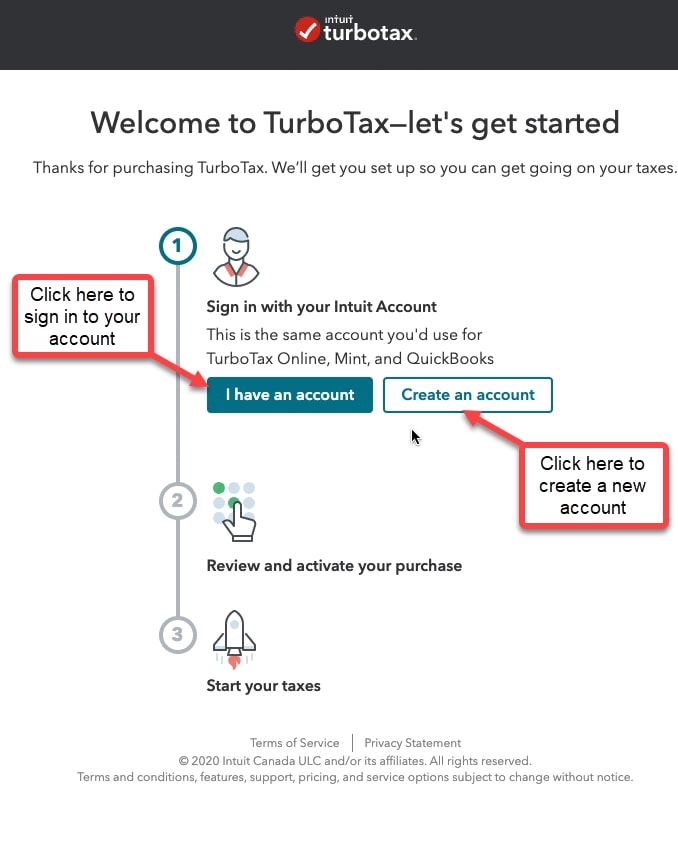 Sign in to your account: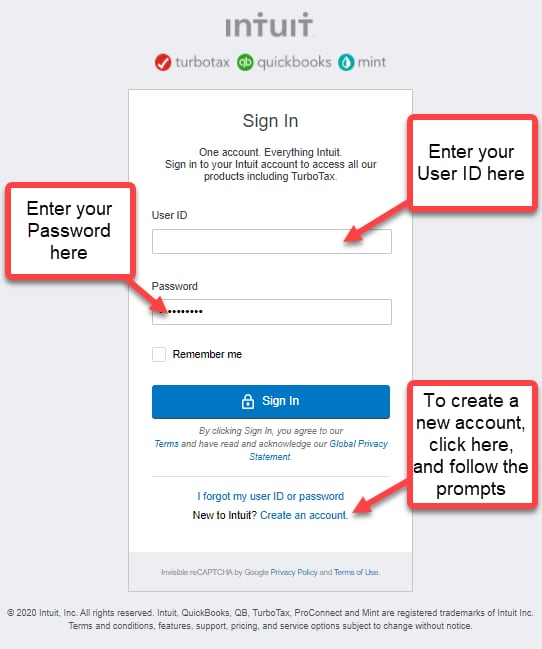 Once you've signed in to your account, review and activate your purchase by entering your 16-digit activation code and click Continue: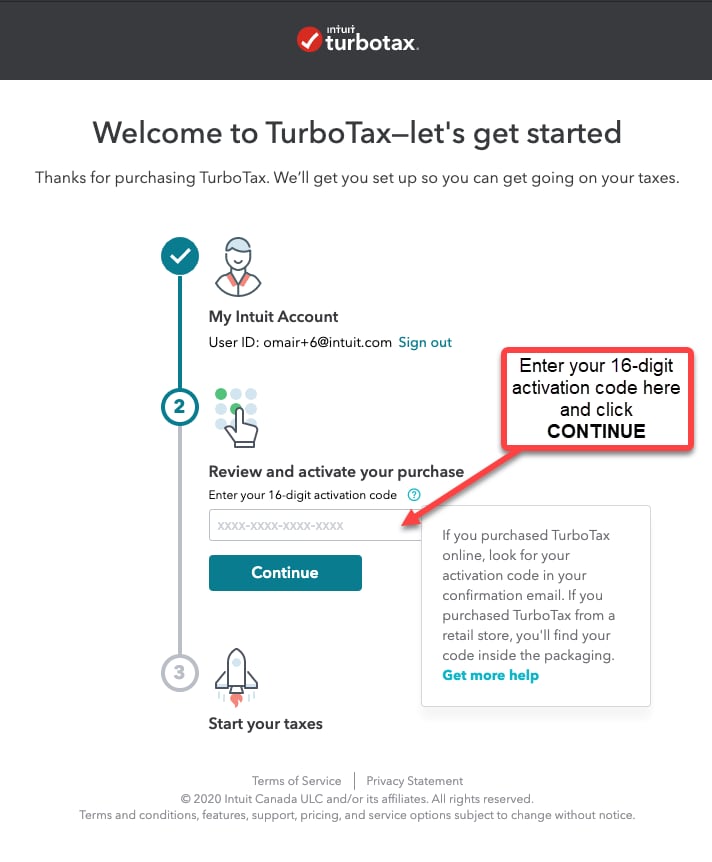 Important
You should verify your order summary before starting your taxes to make sure the right product has been activated: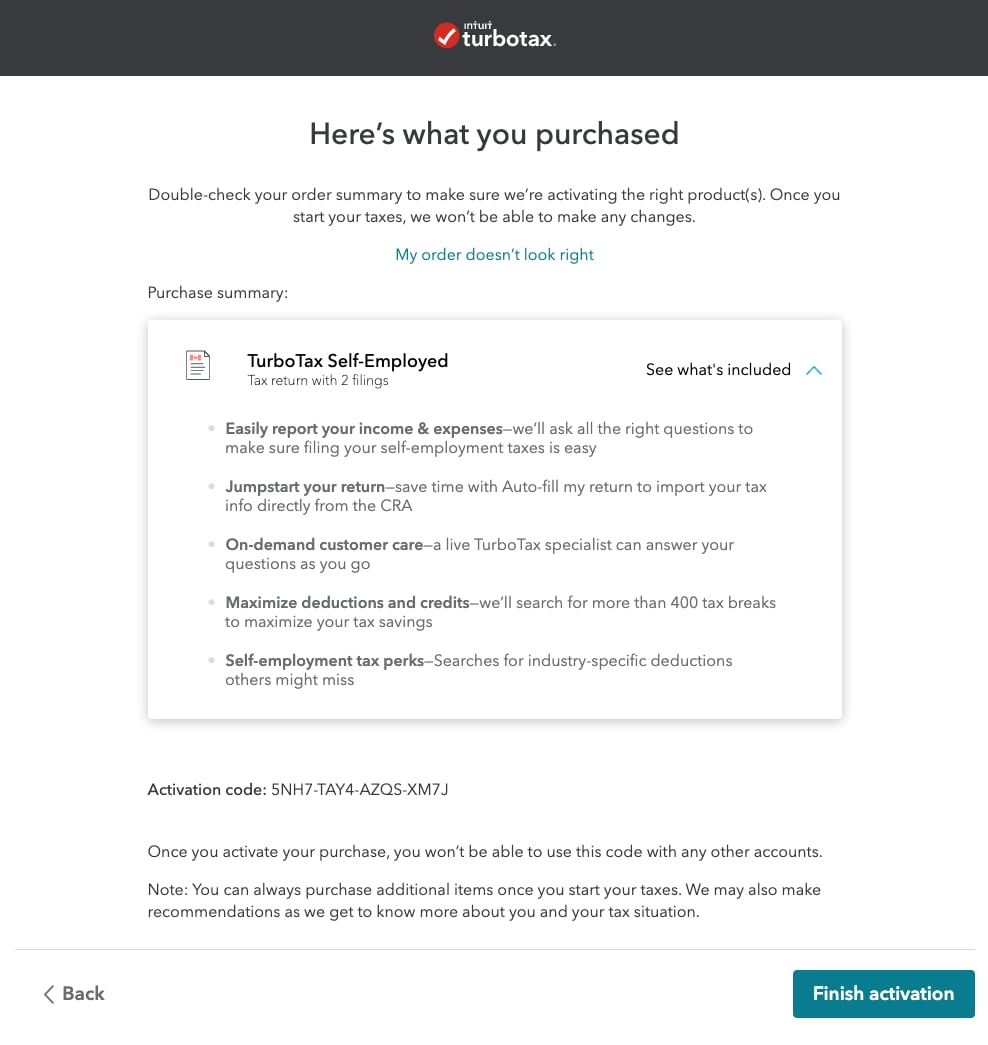 You are now ready to start your tax return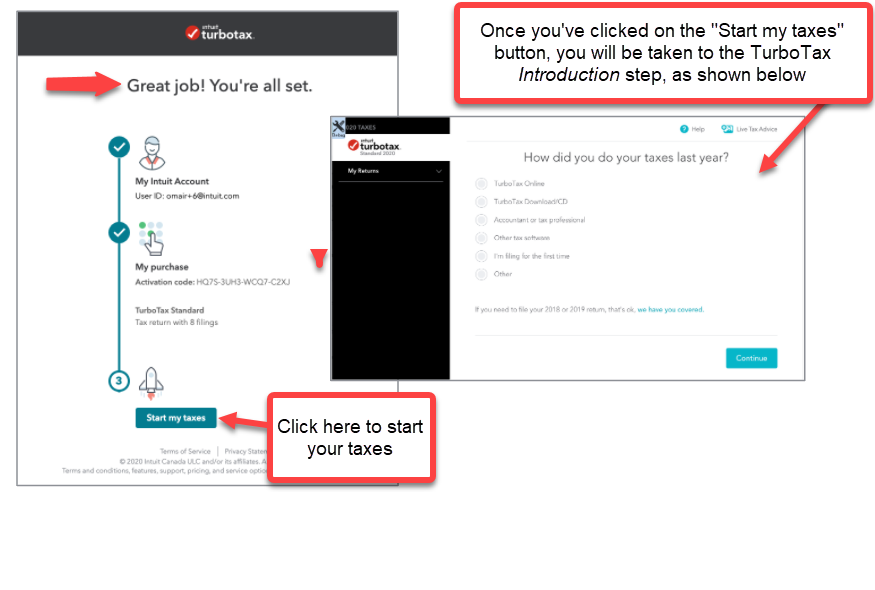 Your prepayment code is only valid for the tax year listed on the product, and for up to 8 returns in the same TurboTax online standard account. Additional fees apply for upgrades to TurboTax Premier or Self-employment, and/or add-on services as Audit Defence.
Related information
What are the payment options for online editions of TurboTax?
Where can I find my Installation Key?
The online edition of TurboTax accepted my prepayment code, but rejected the second code for an additional return. What do I do?