Whether you are using the online or CD/Download version of TurboTax, entering a T4 slip is quite an easy process.
First, open the version of TurboTax you are using, then navigate to the Find section in the upper right (the magnifying glass icon). Once there, follow these simple instructions: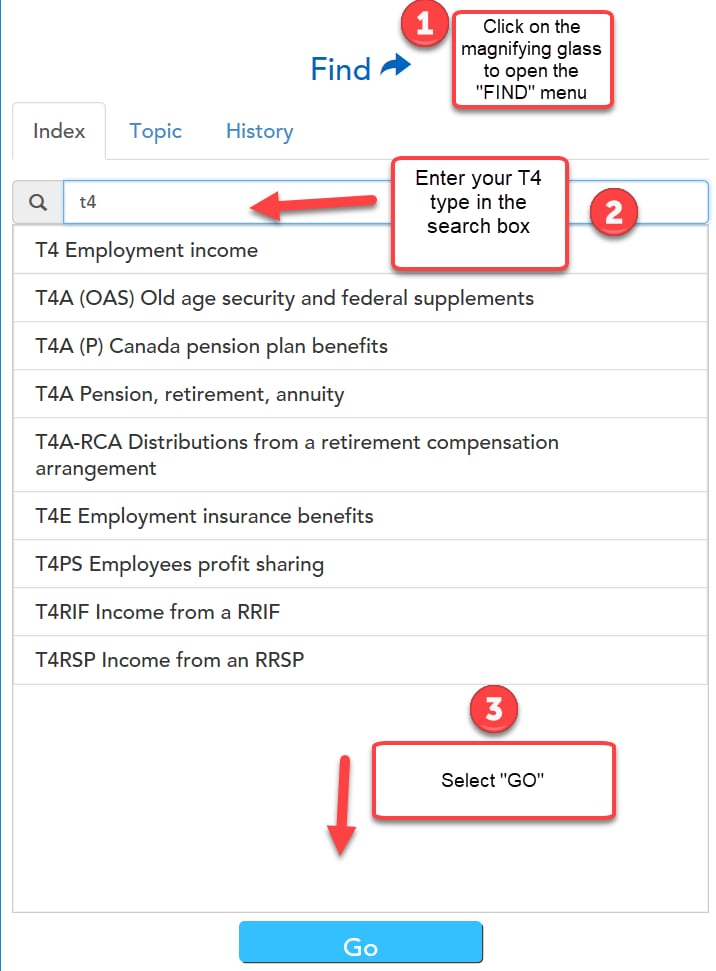 After selecting GO, you will then be delivered to a new page where you are able to select your specific T4 slip: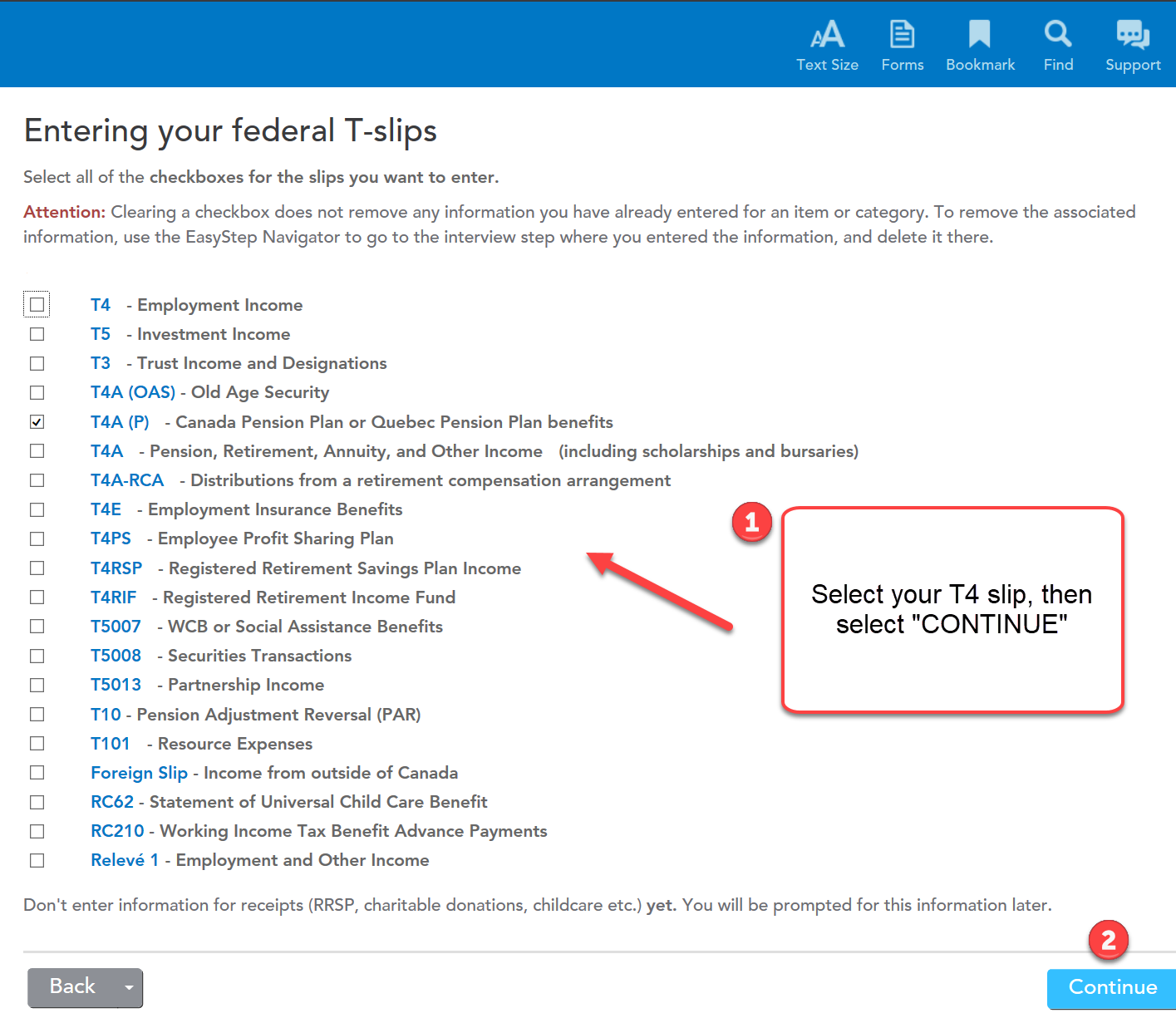 The last step is to then to enter your slip information, and you're done!
Related information:
How do I enter a T4E or Releve 6 slip?