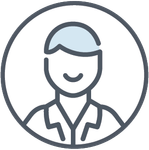 Thissoftwareiscrap
Returning Member
Activity Feed for Thissoftwareiscrap
The error messae is coming from an Ituit serveer. I get the message with Pale Moon and Opera. Tech support insisted that I use Google Chrome (latest version). Same issue. Tech support wanted to see the error directly. Got sent Glance Plus. Using Chrome, still same error. Offerred to send the TurboTax log files. Tech support said they were not needed! Asked for a refund since manually entering T-slips was unacceptable. Refund granted!
... View more
Using the CD/download TT2020 version, TT2020 attempts to transfer information from the 2019 return. I receive the page about the information that was transferred but nothing shows up in the "Detailed Tax Summary" page for 2019. This is not a show stopper but being able to compare this year's return with the 2019 return is a very useful feature to catch errors. Yes, I have tried several times to create a new return without success. I thought that all info was stored in the .tt19 file.
... View more
I get the exact same error attempting to complete my mother's 2020 taxes. She only has 7 T-slips. This is something new with TT2020 since I have used this feature for several years. The message received is Access Denied You don't have permission to access "http://test.turbotax.intuit.ca/product/services/tdis/index.jsp?" on this server. Reference #18.ee[phone number removed]889.516272bb After 75 minutes with Intuit Tech Support, the solution was "Enter the data manually."
... View more