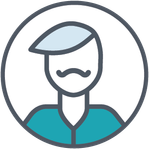 Returning Member
I had to override the field again for my 2020 taxes. They still have not fixed the problem. I'm not hopeful this will be fixed next year either.
... View more
Thanks for the reply but I had already done it as you explained. It states in all the right places I'm a non resident but the Schedule A amount is still 0.00. As an additional test, I created a new return without using the import this time. I filled out the first info section, set to non-resident, added one T5 and the problem is still there.
... View more
I'm a non-resident. For me Schedule A should be completed. If I open the Schedule A form, the "Enter the amount from line 23600 on your return" shows 0.00. The form does have the X to indicate I'm a non resident and It links to line 23600 of my return which has a value. Strangely, Schedule B, which has a similar line is calculated correctly. I can use F2 to override the value but this is not how it is supposed to work. There seems to be a bug in the logic of the field. Note my 2018 return from last year works correctly. I'm using the installed product on Wondows 10.
... View more