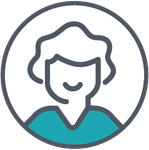 Level 1
I'm hoping Inuit will change this for next tax season. I researched other solutions, however, they bring you in with the 'free' return, then after spending time filling out forms a message reads it will cost you $45 and up per return. We used to call this Bait and Switch in marketing.
... View more
Last year I paid $30 (Costco activation code) for two tax returns (I filed as a couple). This year, I have the same tax situation and TurboTax is asking for an additional $70 (plus tax). The cost has changed from $30 to $100 (plus 13% tax) for the same service (actually it is inferior to last year's version for a few notable reasons). Is it possible to choose the inexpensive version for myself as I have no income and then choose the appropriate version for my spouse and still file together? Why does it force me to pay the most expensive version twice??? Can Turbo Tax offer me a discount? BMP Perhaps you need to hire me to work on your pricing. Also, you should lobby the Federal Government to deduct the full cost of Turbo Tax of our income taxes.
... View more
I'm filing two returns (couple). Turbo Tax won't let me select who will receive the Climate Action Incentive. Has anyone solved this?
... View more