Starting in the 2020 fiscal year, the 8-character alphanumeric code found above your address line on your Notice of Assessment (NOA), is being referred to as the NETFILE Access Code, or NAC. The CRA plans to use this code for tax filers who may need to call in to the CRA customer service line for assistance with their tax information or return(s).
The NAC is intended to be used as an extra level of security to authenticate an individual's identification prior to using NETFILE. This code will eliminate the need to provide the CRA with a specific line number off a previous year's tax return when calling to authenticate your account.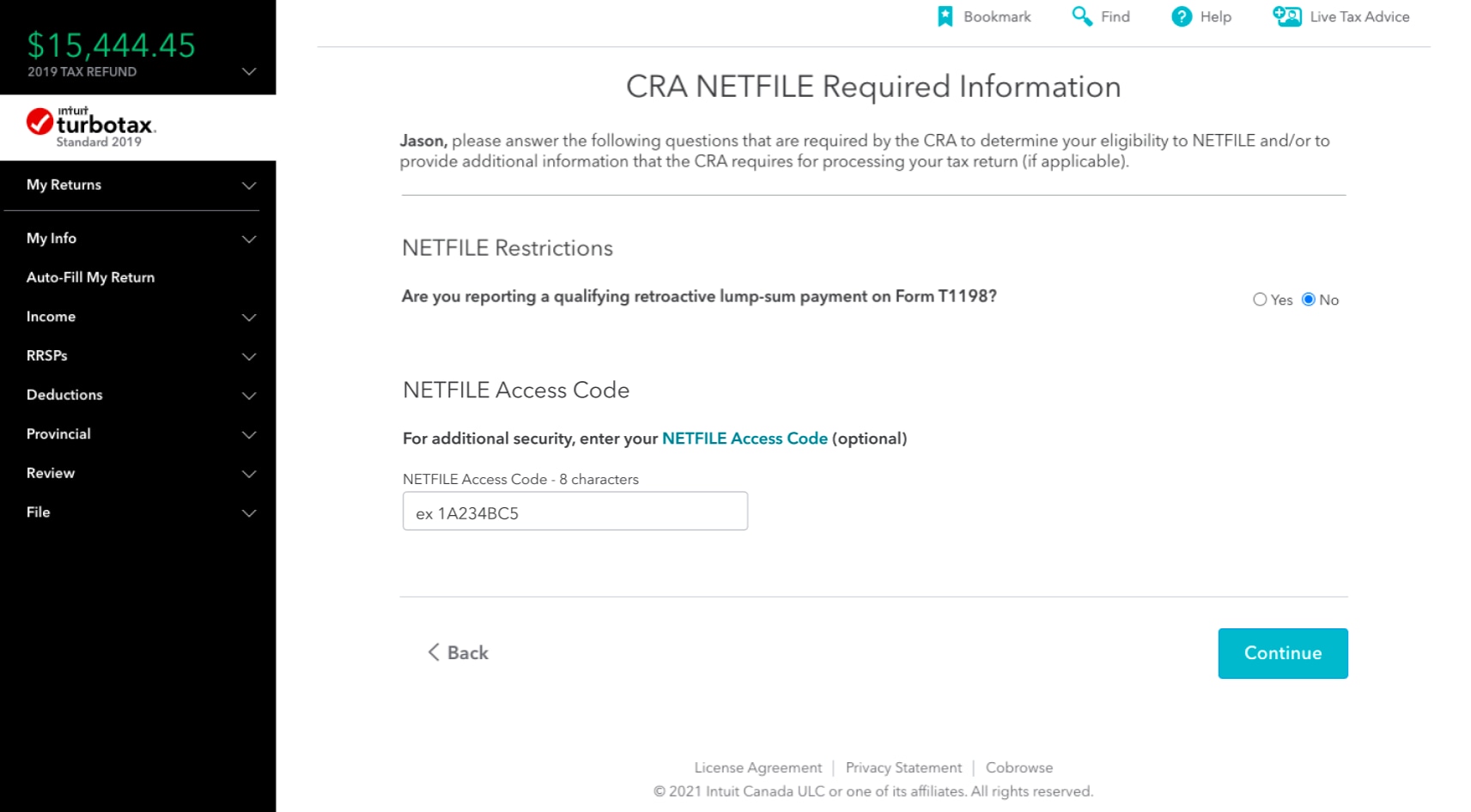 When beginning your NETFILE process, you will be met with a screen similar to this. If you choose to enter your NAC code, you may do so in the box provided, then click Continue.
Please note that this is an optional field, and does not need to be filled out in order for you to successfully NETFILE. However, should you choose to enter this code, it must match what the CRA has on file. After 5 unsuccessful attempts to enter this code, your account will become locked (for security purposes), and you will be given an error message with information to contact the CRA.
If you are a first-time tax filer, you have not yet been issued a NAC code, and therefore are exempt from choosing to enter one when using NETFILE. Likewise, prior year returns will also be excluded from the option of using the NAC.
Related information:
How do I know if my return was filed using NETFILE and received by the CRA?
In the online edition of TurboTax, how do I submit my tax return to CRA using the NETFILE service?
In the CD/download edition of TurboTax, how do I submit my tax return to CRA using the NETFILE service?