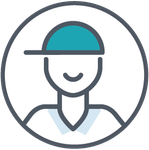 Returning Member
Activity Feed for guile2345
Hello, Thank you for the information. I had not received any T4, and I am trying to reach out to CEFI. In the meanwhile, If I did not receive any T4 does that mean that I have nothing to report? As I have no idea what is interest earned on these fund. Regards, Young
... View more
on the Turbo Tax questionnaire.. 1. Did you sell stock, bonds, mutual funds, real estate or other property? 2. Did you have investment income reported on a slip? I do have slips that are given to me by my broker, and I answered "yes" for question 1. does this mean that I don't have to answer "yes" to question 2 or I still need to say "yes" for question 2 as well?
... View more
However, last year she I had to file her income tax again under her own name in order to claim a benefit. Now, she is attending school and still lives at home and need my help financially. Do I put her as dependent or does she need to file her own income tax? 1. If I file her as dependent is there a section to add her income? 2. If I file her as dependent is there a section where she can claim tuition expenses?
... View more
Hello, I have a joint investment account with my wife. It seems that Bank sent the tax slip only to my CRA account. I want to claim the profit from the investment under my wife's income... Do I need to manually fill in all the form under my wife's slip?
... View more