Where do I find a copy of my filed return in TurboTax Online edition?
Important note: If the tax return you are looking for was filed using the CD/download edition of TurboTax, it will not appear in your TurboTax Online account. If you want to transfer information from a return in the CD/download edition to the online edition, here's how.
Tax year 2018 and 2017 returns
Sign in to TurboTax Online.

At the bottom of the screen, look for the section called

Access your filed tax returns

and select

Open.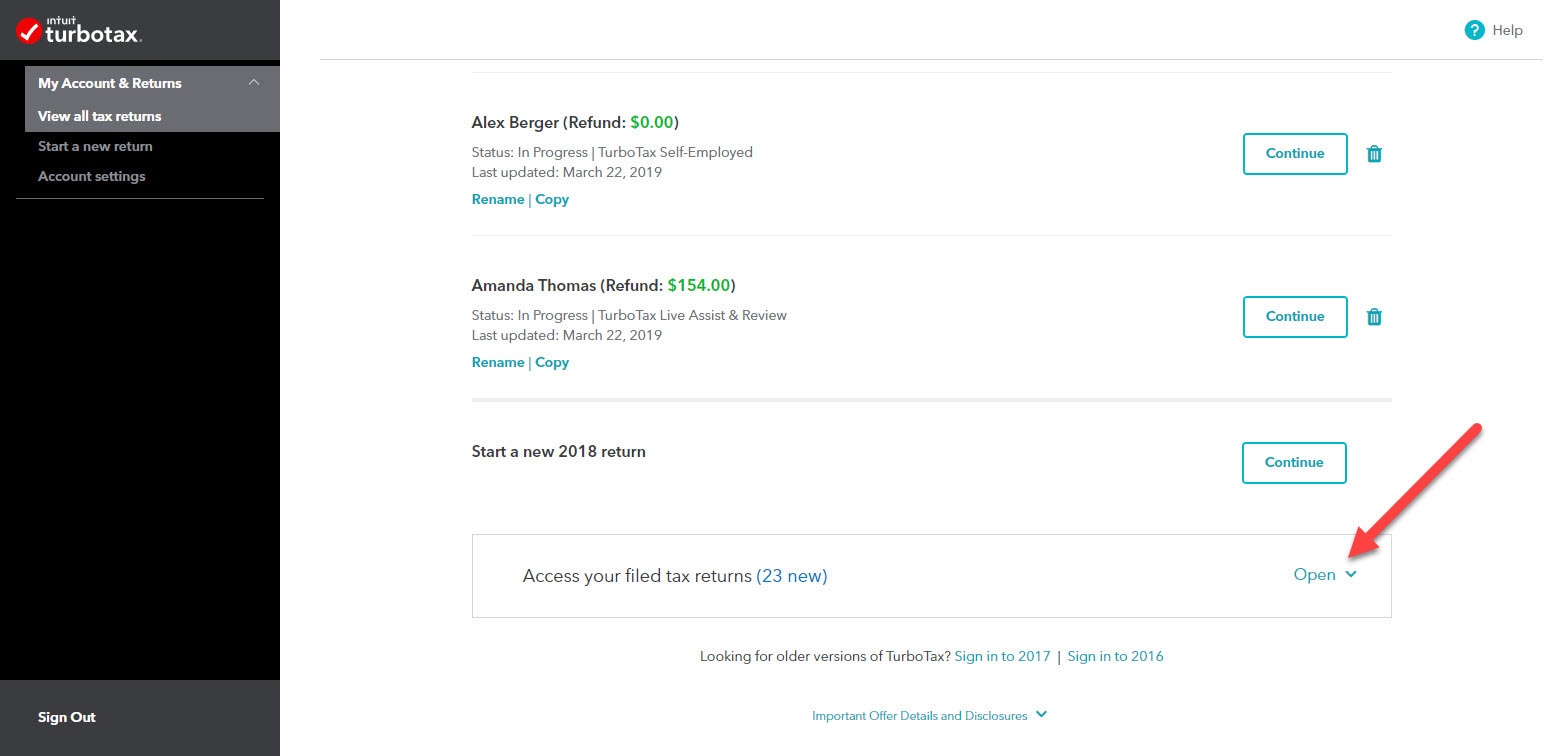 This is where you'll find the PDF copies of your filed returns.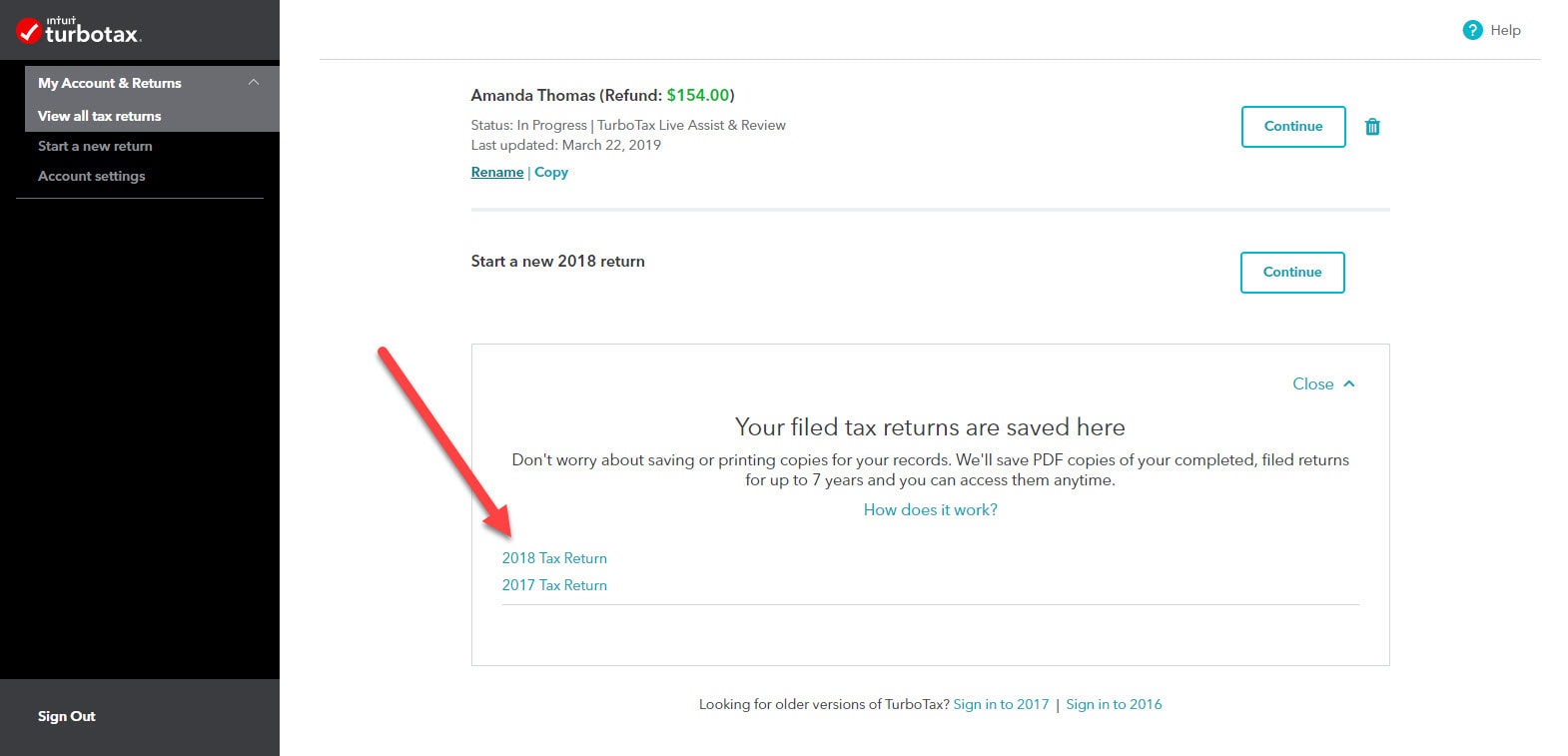 Tax year 2016 and prior-years returns
TurboTax didn't have the same PDF capabilities for those years. If you want a copy, you can still access your returns and print them. See how to save and print a tax return from a prior year of the online edition of TurboTax.
Important notes
TurboTax customers using a paid product: We save your filed returns in your TurboTax Online account. You can access them for up to 7 years.

TurboTax customers using the free product: The PDF feature is not available in the Free version unless you added PLUS to your return.
Related information
L7Ys8YqWi
p_cg_tto_us_lc_na_question:L7Ys8YqWi_CA_en_CA
Why do you want to report this?